_ _ _ _ _ _ _ _ _ _ _ _ _ _ _ _
_ _ _ _ _ _ _ _ _ _ _ _ _ _ _ _
Karmakanic released the album "Who's the Boss in the Factory?" On October 27, 2008 and is seen as one of the absolute highlights of their prodution.
One of the most beautiful rock songs written is Eternally Part I & II, written by Jonas Reingold in memory of his parents who died in a car accident the year before. A song as with a very sensitive accordion solo by Lelo Nika:
- I wanted a solo musician who could play with the right feeling and Lelo Nika is a brilliant musician. Lalle Larsson, one of my favorite keyboard players, makes an equally delicate effort on Eternally I, says Jonas Reingold.
This is a song to enjoy and reflect around when Christmas is approaching. Thanks to Raul Rafael who produced this nice pictures to the song.
Läs hela inlägget »
There are many wonderful prog festivals to attend around the world and each is wonderful in its own way but 2DP+1 surely stands out as one of the best you could attend, as a concert-goer or performer. The surroundings are magnificent, the organization is peerless. Bodo Kubatzki took these lovely shots and said:
- It was a great concert in Veruno with Tangekanic! I really like Jonas Reingolds and Andy Tillison with band. They are great musicians and created a really good atmosphere at site.
a glimpse from the concert in Poppodium De Boerderij - Zoetermeer by Danny Focke: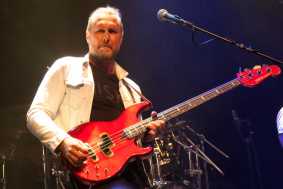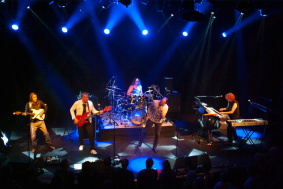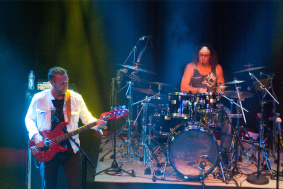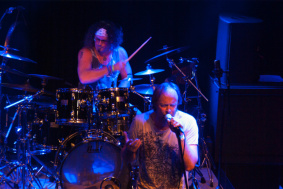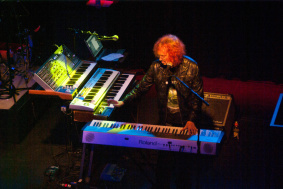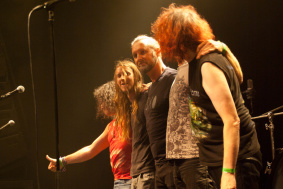 New dates on our eurotour

We can now present two new dates to our tour in Europe:
Sept 6 Oberhausen, Zentrum Altenberg
Sept 7 Verviers, Spirit of 66

Karmakanic and Tangent on tour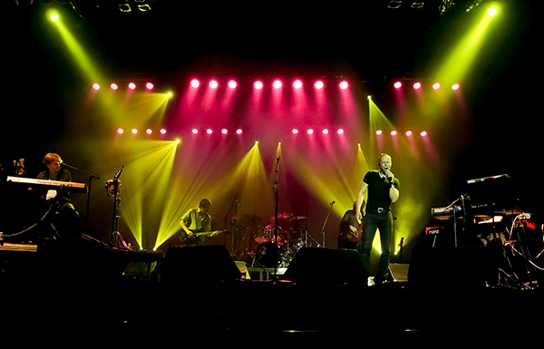 In August will Karmakanic and the Tangent team up for some European tour dates, hitting the road with a six-piece line-up that will perform the music of both bands. Common to both bands is Jonas Reingold whose career with The Flower Kings has been a major contribution to the progressive genre. Karmakanic have released 6 studio albums which Jonas has both composed and produced.
The Tangent led by keyboards player and singer Andy Tillison since 2003 have had a nine album career to date – and have no intention of stopping any time soon.

This year the two groups will tour together for the second time – featuring one stellar six piece line up that will play the music of both bands. This time the lineup will of course feature Andy & Jonas leading their respective bands – and the other musicians will be Luke Machin (Guitar), Marie Eve De Gaultier (Keyboards, Vocals), James Stewart (drums) and Goran Edman (Vocals). The music will be personal choices of the best that both bands have to offer from across the years.