_ _ _ _ _ _ _ _ _ _ _ _ _ _ _ _
_ _ _ _ _ _ _ _ _ _ _ _ _ _ _ _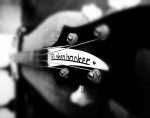 Rick and I will do some travel this autumn. Come out and say hello to us!!!
With Steve Hackett and Orchestra;
Oct 1st Nottingham, UK...
Oct 3rd Manchester, UK
Oct 4th London, UK
Oct 5th Birmingham, UK
Oct 7th Gateshead, UK
Oct 8th Glasgow, UK
Oct 10th Ipswich, UK
Oct 11th London

With Roine Stolt and friends plays the Flower Kings:
Nov 16 Sao Paulo, Brazil
Nov 18 Buenos Aires, Argentina
Nov 19 Santiago, Chile
Nov 21 Lima, Peru
Nov 23 Mexico City, Mexico
Nov 24 Guadalajara, Mexico

With Roine Stolt and friends plays the Flower Kings and
Spocks Beard:
Nov 30th Oslo, Norway
1st Dec Stockholm, Sweden
2nd Dec KB Malmö, Sweden
4th Dec Bochum, Germany
5th Dec Pratteln, Switzerland
6th Dec Paris, France
7th Dec Zoetermeer, The Netherlands
8th Dec Zwolle, The Netherlands
9th Dec London, UK
10th Dec Manchester, UK
With Steve Hackett:
Feb 4-9 Cruise To The Edge 2019
Feb 10-15 On The Blue Cruise 2019

With The Sea Within
Feb 4-9 Cruise To The Edge 2019
More to come...
Läs hela inlägget »
Listen to what Jonas Reingold has to say about the new cd with The Sea Within. Jonas is part of the new progressive band led by Roine Stolt. They have released their first record with the same name - The Sea Within. Here comes a part from the review in Prog Report:

Just consider this line-up: with Stolt are legendary skin-beater Marco Minneman (also singing and playing guitar), the one and only Jonas Reingold on bass, Renaissance's Tom Brislin on keyboards/vocals and Pain of Salvation's Daniel Gildenlöw on lead vocal and guitar. Flying Colors' vocalist Casey McPherson appears on three songs and will be touring with the band. Add to this already intimidating list the names of guest artists Jon Anderson (yes, him), Jordan Rudess (yes, also him) and Steve Hackett's woodwind player Rob Townsend, and you have a list of names that will draw collective, and very expectant, breath in Prog world. Talk about an "all-aboard" line-up. Wow – (or should I say 'Ahoy'.)
Read the full review here - https://progreport.com/the-sea-within-the-sea-within-album-review/

Below you can buy the record:
Läs hela inlägget »
There are many wonderful prog festivals to attend around the world and each is wonderful in its own way but 2DP+1 surely stands out as one of the best you could attend, as a concert-goer or performer. The surroundings are magnificent, the organization is peerless. Bodo Kubatzki took these lovely shots and said:
- It was a great concert in Veruno with Tangekanic! I really like Jonas Reingolds and Andy Tillison with band. They are great musicians and created a really good atmosphere at site.
a glimpse from the concert in Poppodium De Boerderij - Zoetermeer by Danny Focke: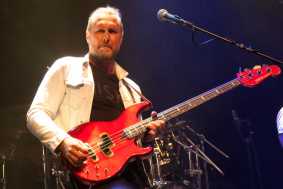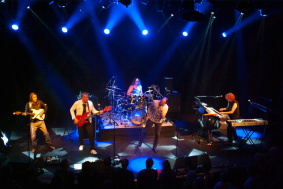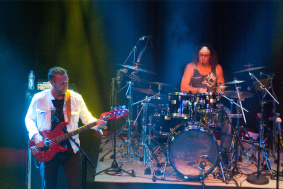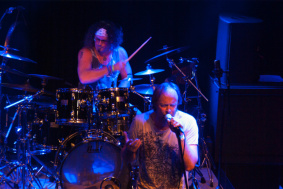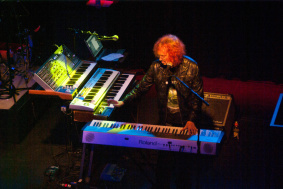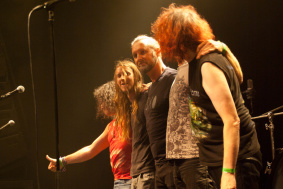 New dates on our eurotour

We can now present two new dates to our tour in Europe:
Sept 6 Oberhausen, Zentrum Altenberg
Sept 7 Verviers, Spirit of 66

Karmakanic and Tangent on tour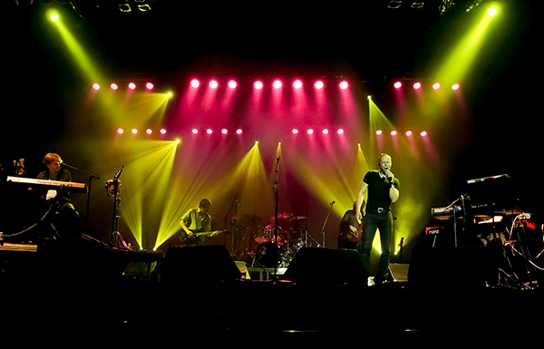 In August will Karmakanic and the Tangent team up for some European tour dates, hitting the road with a six-piece line-up that will perform the music of both bands. Common to both bands is Jonas Reingold whose career with The Flower Kings has been a major contribution to the progressive genre. Karmakanic have released 6 studio albums which Jonas has both composed and produced.
The Tangent led by keyboards player and singer Andy Tillison since 2003 have had a nine album career to date – and have no intention of stopping any time soon.

This year the two groups will tour together for the second time – featuring one stellar six piece line up that will play the music of both bands. This time the lineup will of course feature Andy & Jonas leading their respective bands – and the other musicians will be Luke Machin (Guitar), Marie Eve De Gaultier (Keyboards, Vocals), James Stewart (drums) and Goran Edman (Vocals). The music will be personal choices of the best that both bands have to offer from across the years.