_ _ _ _ _ _ _ _ _ _ _ _ _ _ _ _
_ _ _ _ _ _ _ _ _ _ _ _ _ _ _ _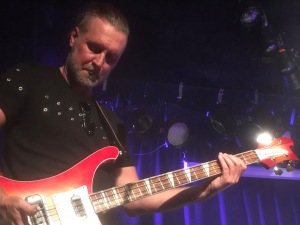 Hello Everybody!!!
Life is moving towards summer here in Europe and after a really harsh winter it is more than welcome to see a few sunbeams caress the beaten up winter landscape. Yours truly has been busy touring the world with Steve Hackett. I simply skipped the winter and got a fantastic experience instead. Thanks to all of you who showed up at the shows.
The Sea Within CD is ready for pre-order and we´re very happy to present this to the prog community. Great talent combined with hopefully good songs. CD version or Vinyl, your choice.
To be released 2018-06-22

I also have the new The Flower Kings Boxset "A kingdom of colours 2" 2004-2013 9 Cd´s.
To be released 2018-06-01.

We still selling a lot of the new Tangekanic album. Me and Andy Tillison joined forces last year and we did a combined Karmakanic and The Tangent tour 2017, this is the result.
Order the records through the webshop below.

Order the records through the webshop below.

I will do a few more shows with Hackett this summer and a tour in the UK in October. We´re playing together with a 40 piece orchestra and I´m looking forward to that.
Have a nice summer and see you all on the road!!!!
Jonas
Läs hela inlägget »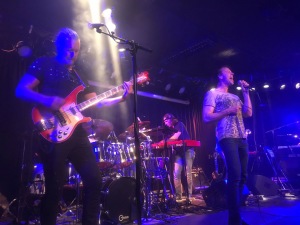 Tangekanic has made a highly appreciated concert in Gothenburg. Tangekanic, a combination of Karmakanic and The Tangent, played two sets of mixed songs.
"I usually say that you get two bands for the price of one and a half bands," says Jonas Reingold.

- One of my personal fave gigs in the Tangents lifetime - I felt all the musicians were just on fire that night - including first time participant Sven on guitar who totally nailed everything he was asked to nail. Great gig - great times, great people. Wish we could do this all the time, says Andy Tillison.

As part of the audience there was an amazing concert with highlights like Dot_God the Universe ... and Where the Earth meets the sky. See the taste sample from the latter in the video below.
Läs hela inlägget »
There are many wonderful prog festivals to attend around the world and each is wonderful in its own way but 2DP+1 surely stands out as one of the best you could attend, as a concert-goer or performer. The surroundings are magnificent, the organization is peerless. Bodo Kubatzki took these lovely shots and said:
- It was a great concert in Veruno with Tangekanic! I really like Jonas Reingolds and Andy Tillison with band. They are great musicians and created a really good atmosphere at site.
a glimpse from the concert in Poppodium De Boerderij - Zoetermeer by Danny Focke: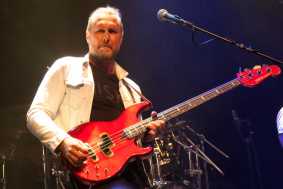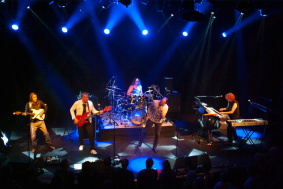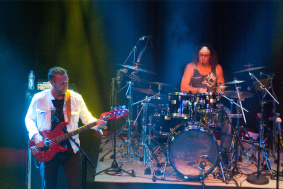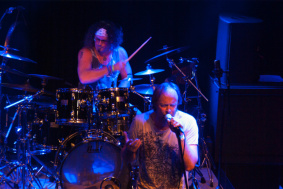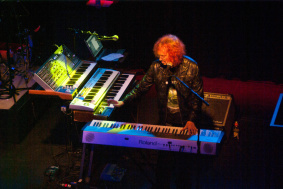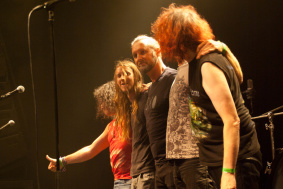 New dates on our eurotour

We can now present two new dates to our tour in Europe:
Sept 6 Oberhausen, Zentrum Altenberg
Sept 7 Verviers, Spirit of 66

Karmakanic and Tangent on tour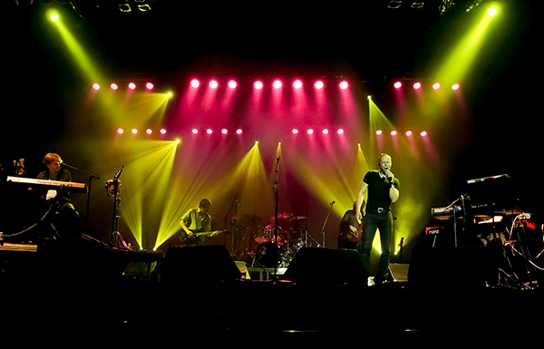 In August will Karmakanic and the Tangent team up for some European tour dates, hitting the road with a six-piece line-up that will perform the music of both bands. Common to both bands is Jonas Reingold whose career with The Flower Kings has been a major contribution to the progressive genre. Karmakanic have released 6 studio albums which Jonas has both composed and produced.
The Tangent led by keyboards player and singer Andy Tillison since 2003 have had a nine album career to date – and have no intention of stopping any time soon.

This year the two groups will tour together for the second time – featuring one stellar six piece line up that will play the music of both bands. This time the lineup will of course feature Andy & Jonas leading their respective bands – and the other musicians will be Luke Machin (Guitar), Marie Eve De Gaultier (Keyboards, Vocals), James Stewart (drums) and Goran Edman (Vocals). The music will be personal choices of the best that both bands have to offer from across the years.