_ _ _ _ _ _ _ _ _ _ _ _ _ _ _ _
_ _ _ _ _ _ _ _ _ _ _ _ _ _ _ _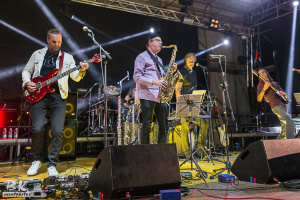 Since the last album "The Dot", released in 2016, Karmakanic has only had a single gig in Scandinavia. Now Karmakanic and The Tangent will continue their cooperation with a spring tour in Sweden.
"We thought it was exciting to tour with The Tangent. Two bands at the same price as one! At this tour we will amplify the band with Lalle Larsson on keyboard and Sven Cirnski on guitar. Karmakanic fans recognise Lalle from our records and Sven has played with Karmakanic earlier years. We have not finalised the set list yet, but you can be sure to hear the whole "Dot_God the Universe and Everything Else No One Really Cares About - Pt I & II," says Jonas Reingold.

The tour will take place between 24 May and 2 June with gigs in Gothenburg, Lidköping, Stockholm and a finish on June 2 in Copenhagen. Keep an eye on this website to get the dates.
Läs hela inlägget »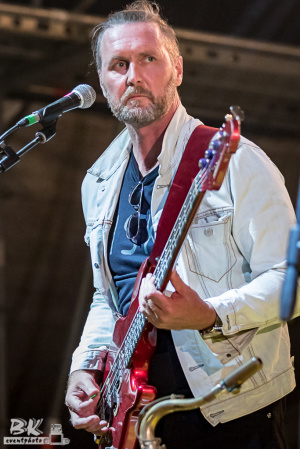 During spring 2018, Karmakanics Jonas Reingold will tour with Steve Hackett.

The tour will start in North America and South America in February. They will also tour in Japan before the spring season ends at the Be Prog My Friend festival in Barcelona.

"It's going to be fun to play with Steve and his band, all of which are world-class musicians! I have grown up with Genesis and they are the forerunner to many of the bands playing progressive rock today. So there will be a number of immortal rock songs that I get the privilege to play in 2018, "says Jonas Reingold.

See what shows you should visit here: http://www.hackettsongs.com/tour.html
Picture from Bodo Kubatzki
Läs hela inlägget »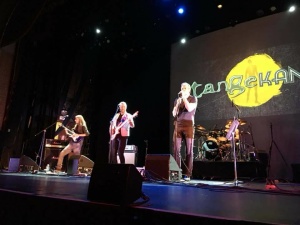 This three-day festival was founded to solve a few positive problems. First, even though a handful of fun Prog gatherings exist around the globe, artists are eager to play in the Northeast United States during the autumn months, where and when not much else in Prog circles takes place. Second, we know that Prog fans are seeking a comfortable, classy venue to see their favorite bands perform. Add in a great host town that's close to a huge airport and regional rail transportation… and that's most of ProgStock's story. Karmakanic and the Tangent had a full set during the festival.
- Wow, I couldn't have asked for a better first gig in the US!! What a crowd, you guys were just amazing!!
ProgStock Festival was a blast, the whole weekend was incredible, hanging out backstage with some of the finest musicians including my guitar hero and good pal Francis!
Thanks to all the people for coming over and saying hi at the meet and greet after the show, great to meet you all, says Luke Machine, guitarist on tour with Karmakanic and the Tangent.


.
Läs hela inlägget »
There are many wonderful prog festivals to attend around the world and each is wonderful in its own way but 2DP+1 surely stands out as one of the best you could attend, as a concert-goer or performer. The surroundings are magnificent, the organization is peerless. Bodo Kubatzki took these lovely shots and said:
- It was a great concert in Veruno with Tangekanic! I really like Jonas Reingolds and Andy Tillison with band. They are great musicians and created a really good atmosphere at site.
a glimpse from the concert in Poppodium De Boerderij - Zoetermeer by Danny Focke: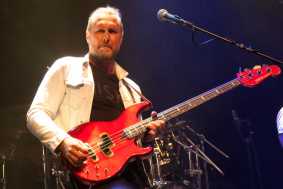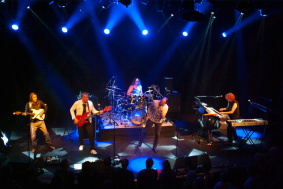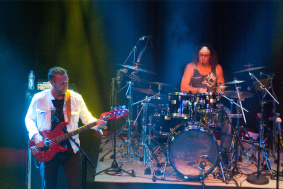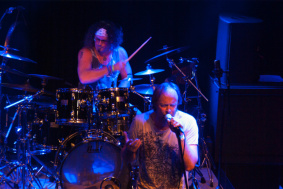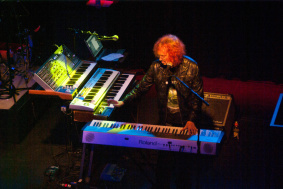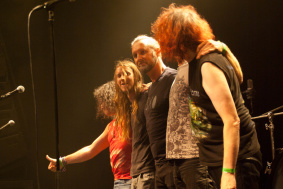 New dates on our eurotour

We can now present two new dates to our tour in Europe:
Sept 6 Oberhausen, Zentrum Altenberg
Sept 7 Verviers, Spirit of 66

Karmakanic and Tangent on tour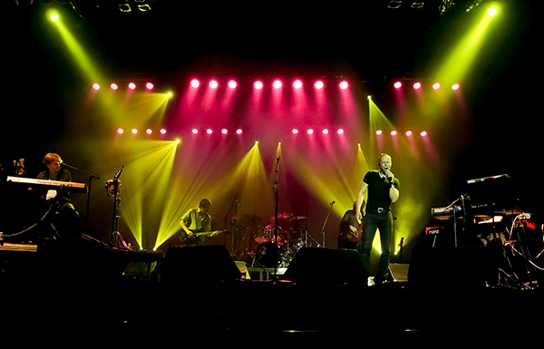 In August will Karmakanic and the Tangent team up for some European tour dates, hitting the road with a six-piece line-up that will perform the music of both bands. Common to both bands is Jonas Reingold whose career with The Flower Kings has been a major contribution to the progressive genre. Karmakanic have released 6 studio albums which Jonas has both composed and produced.
The Tangent led by keyboards player and singer Andy Tillison since 2003 have had a nine album career to date – and have no intention of stopping any time soon.

This year the two groups will tour together for the second time – featuring one stellar six piece line up that will play the music of both bands. This time the lineup will of course feature Andy & Jonas leading their respective bands – and the other musicians will be Luke Machin (Guitar), Marie Eve De Gaultier (Keyboards, Vocals), James Stewart (drums) and Goran Edman (Vocals). The music will be personal choices of the best that both bands have to offer from across the years.