Reingold at Be Prog my friend in Barcelona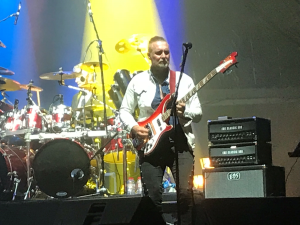 Jonas Reingold is on tour with Steve Hackett. See video comment from a fantastic gig in Barcelona with a set of old Genesis songs.

I had the opportunity to meet Jonas before the concert and ask about the tour with Hackett. Jonas will play with Steve Hackett this season and unfortunately missed the premiere show with Sea Within at Loreley in Germany this weekend.