Great concert in gothenburg!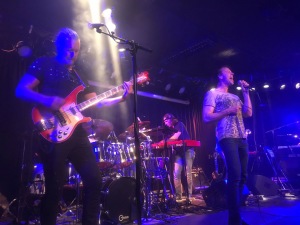 Tangekanic has made a highly appreciated concert in Gothenburg. Tangekanic, a combination of Karmakanic and The Tangent, played two sets of mixed songs.
"I usually say that you get two bands for the price of one and a half bands," says Jonas Reingold.

- One of my personal fave gigs in the Tangents lifetime - I felt all the musicians were just on fire that night - including first time participant Sven on guitar who totally nailed everything he was asked to nail. Great gig - great times, great people. Wish we could do this all the time, says Andy Tillison.

As part of the audience there was an amazing concert with highlights like Dot_God the Universe ... and Where the Earth meets the sky. See the taste sample from the latter in the video below.